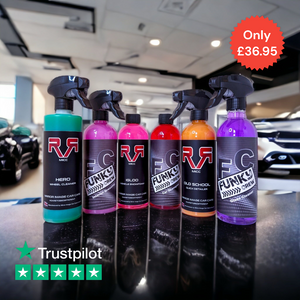 The Mix consist of six 500ml bottles!!
3 x Mirror Image Car Care
3 x Funky Crew
The Six bottle make up the perfect wash kit for either the weekend warriors or your expert detailers. 
From Snowfoam to Detailer there is everything you need to keep your vehicle looking good.
Kit Includes..
1 x MICC Wheel Cleaner
1 x MICC Snow foam
1 x MICC Old School Detailer
1 x FC Shampoo
1 x FC Interior Detailer
1 x FC Glass Cleaner
All bottles are 500ml and come supplied with triggers