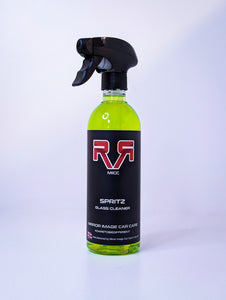 Are you tired of streaks and smudges on the windows of your car, truck, or SUV?
Say goodbye to unsightly residue with Mirror Image car care Spritz glass cleaner!
Our powerful formula cuts through dirt, grime, and fingerprints for crystal clear results. Whether you're hitting the road for a family holiday or just cruising around town, our easy-to-use Spritz Glass Cleaner will make sure you see the world with a clear view.
Trust Mirror Image car care for all your vehicle detailing needs!
Order now and experience the difference.