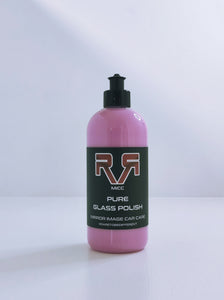 ✅ PICK UP AVAILABLE AT MIRROR IMAGE CAR CARE WITH CLICK & COLLECT.
Description 
Pure Glass Polish is a formulated cream polish ideal for removing dirt and grime from your vehicles glass to leave a perfect mirrored finish.
Pure Glass Polish is specially formulated to increase visibility through your windscreen for safer driving.
This easy to use, deep cleaning solution removes traffic film, grease, wax, nicotine, insects and water deposits.
Pure Glass Polish is suitable for use on interior and exterior glass.