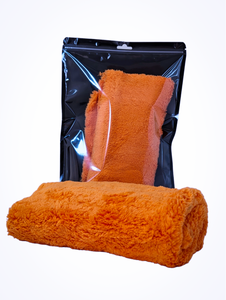 Mirror Image Car Care Edgeless Korean buffing cloth. With a beautiful 500gsm Ultrasonic cut edgeless design will help you achieve that perfect result every time
This Cloth has a deep microfibre pile that gives that luxury feel when removing Products.
It is also perfect for spreading quick detailing sprays and then buffing to a high gloss shine.  Perfectly sized at 16 x 16" its and easy to use cloth. 
How To Use:
Fold Lush into 4 and buff away any waxes or sealants on the surface. Flip the cloth over and buff to a high gloss finish.