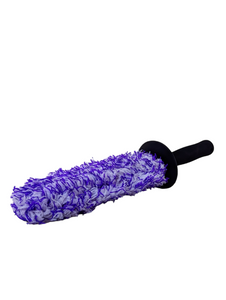 The Blade Wheel Brush is perfect for those spoked wheels and calipers that are close to the inside of the wheel.
The Blade Wheel Brush features a soft microfiber sleeve that makes sure you can clean your wheels without leaving scratch marks or maring.
36cm in length with a rubber guard, foam handle and removable sleeve.