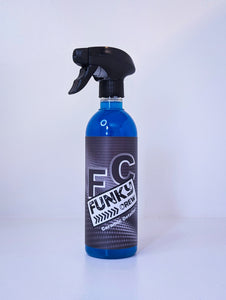 Looking to enhance the shine and protection of your car?
Look no further than Funky Crew Ceramic Detailer.
Not only does our ceramic detailer provide a glossy finish, but it also forms a protective barrier that shields your car from harmful UV rays, environmental contaminants.
Trust us Funky Crew to give your car the ultimate finish it deserves.
Experience the difference that Funky Crew Ceramic Detailer can make!